AgriSound gears up for more success in 2022
York Press AgriSound update  From product launches to Innovate UK grants – York based AgriSound gears up for more success…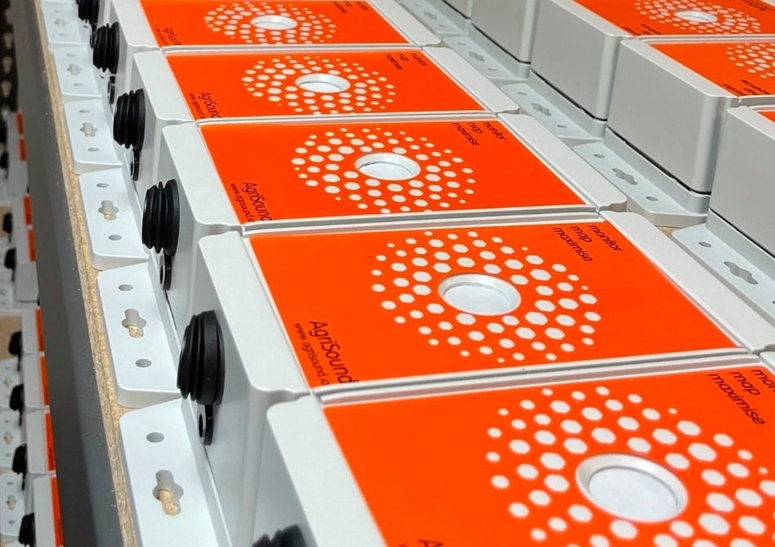 York Press
AgriSound update 
From product launches to Innovate UK grants – York based AgriSound gears up for more success in 2022
Since joining York Biotech Campus (YBC), a leading hub for bioscience in Yorkshire, in early 2021 AgriSound – a start-up specialising in ecosystems management and beekeeping technology – has gone from strength to strength.
AgriSound launched onsite with a small two-person office, before quickly expanding into a space to cater for six-people in line with a successful first year and ambitious global plans.
And 2022 is looking just as bright, with it recently being announced that AgriSound has won a new grant from Innovate UK, an initiative that celebrates the UK's leading young entrepreneurs, which will be used to boost the business's ongoing research and development projects. 
Funding such as this is vital to AgriSound so that it can continue to enhance its products to drive business growth, which it has already been busy doing. Initially, the business focused on sensors to support beekeeping but have since expanded its product range to include monitors for wild pollinators too. 
On the product, founder Casey Woodward commented: "Our latest product is our Polly device – which is essentially an in-field insect counter – and it's just launched for pre-orders for commercial use, with product shipping in March. We're currently trialling the product with some exciting names, including Innocent Drinks and National Trust Scotland."
Casey has also been building relationships with the wider, international agri-food sector – putting York on the map – and as part of this, recently presented work in collaboration with National Trust Scotland in relation to its Poly devices at COP26 in Glasgow. AgriSound even featured on BBC's The One Show earlier this year, in a series which saw successful entrepreneur and Dragon Deborah Meaden offer her advice to the start-up.
As AgriSound continues to look towards the future, they are seeking more investment to continue its growth. Casey told us: "We're in the middle of a major fundraise which will enable us to scale up our manufacturing and build our sales and marketing team to help deploy our technology worldwide. This will see us raise £1m from private investors, with the ambition to grow the team to 20 people over the next 12 months. This will help us to manage all the interest we have in our technology from businesses and individual gardeners. We're really enthusiastic about our future."
AgriSound is looking forward to continuing to grow at its home YBC. On being based at the site, Casey said: "The management team at YBC have always been very accommodating to us. The support has been incredible, especially as we started our journey so recently. The best thing about being based here is the site's reputation for being one of the leading places to work in agri-food research in the UK, which makes us well placed to continue to thrive and expand globally."
For more information on AgriSound, please visit here, and you can find out more about York Biotech Campus here.