York agri-tech pollination start-up wins innovation finance award from World Wildlife Fund and Tesco collaboration
Funding win to underpin unique project to increase biodiversity and reduce food production costs York-based pollination and insect biodiversity innovator,…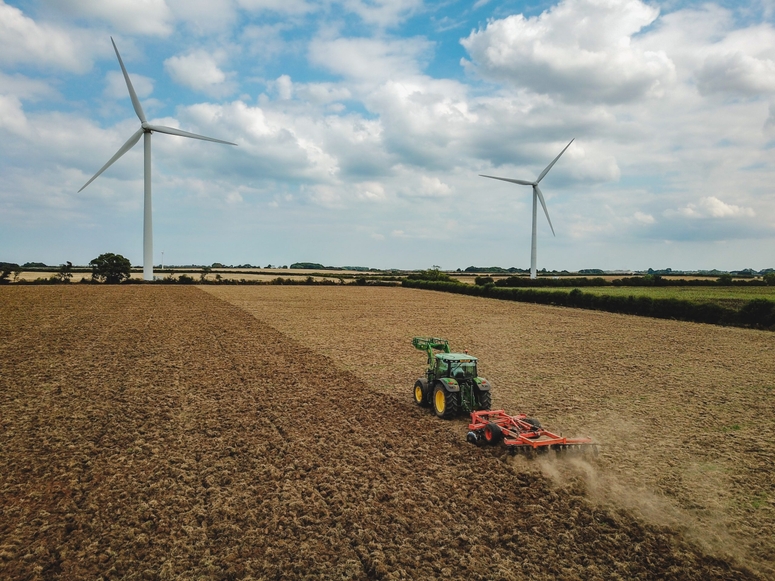 Funding win to underpin unique project to increase biodiversity and reduce food production costs
York-based pollination and insect biodiversity innovator, AgriSound has won funding from Tesco and the WWF to pilot its ground-breaking agri-tech listening equipment in the supermarket's supply chain, aiming to cut the environmental impact of the average shopping basket and enhance the resilience and sustainability of the UK food system.
 AgriSound won funding as part of 'Innovation Connections', a new accelerator programme created in a collaboration between the international supermarket and the global environmental charity. The programme pairs pioneering start-ups with Tesco suppliers to fast-track innovation in the supply chain. 
AgriSound was paired with AM Fresh, one of Tesco's fruit suppliers, based in Huntingdon, Cambridgeshire. AgriSound is deploying its bio-acoustic listening devices, called PollyTM, across AM Fresh's orchards to listen for and identify sounds of pollinating insects, to pinpoint areas where there too few, so remedial action can be taken, naturally increasing the yield of crops and so reducing costs.
Founder and CEO of AgriSound, Casey Woodward said: "At a time when biodiversity, including pollinating bee populations, is declining rapidly and the cost of food production is soaring, winning this funding from Tesco and the WWF is a great achievement for our young company. It is exciting to be able to introduce our technology to the Tesco fruit supply chain to help growers encourage pollinators to the right areas at the right time is boosting yields, without the need for additional fertilisers or pesticides.  We are looking forward to showcasing the technology to the wider Tesco supplier base and helping farm businesses to streamline biodiversity monitoring and promote nature inclusive farming practises." 
"Our Polly device operates in a similar way to how a smart speaker functions. The device is equipped with a microphone and environmental sensors, measuring temperature, light and humidity. Each one is completely solar powered.  Polly listens 24/7 for the sounds of insects and uses advanced sound-analysis to translate the data into activity scores. These are automatically sent back to the cloud, where the farmer or food producer can view them via an app or web application. This information, available in real time, can be used to target the introduction of pollinator-protection measures to the areas of greatest need, and also determine actions such as the planting of wildflowers or creating new habitats."
For more information on AgriSound's products and how they are helping businesses protect pollinators and boost biodiversity, visit: https://www.AgriSound.io/   
-Ends-  
Issued on behalf of AgriSound by Faith PR. For further information contact [email protected] or call 01484 599886.
About AgriSound 
AgriSound Limited was launched in January 2020 and is based in York. The company was founded by Casey Woodward, an experienced agri-tech innovation expert, with an aim to bring modern technology to insect monitoring. AgriSound has created special smart sensors and listening devices to monitor insects across a range of environments including beekeeping, farming, educational and corporate sites, with the aim of deploying sensors across the planet to transform how people monitor insect activity and make a positive impact on biodiversity.  
Since its establishment, AgriSound has partnered with a number of companies and projects, including Dyson Farming, Innocent Drinks, National Trust Scotland and Royal Horticultural Society to spread the message worldwide and is continually looking for opportunities to branch out further. 
For more information, visit the AgriSound website: https://www.agrisound.io/  
Instagram: https://www.instagram.com/agrisoundtech/  
Twitter: https://twitter.com/AgriSoundTech  
LinkedIn: https://www.linkedin.com/company/agrisound/